Converting the Past
into the Present
The original Howell Arms Cylinders offer simplicity in converting your favorite steel framed percussion revolver to fire cartridges. Simply remove the percussion cylinder and replace it with one of our cylinders and the revolver is complete.
Reloading the cylinder is simple. Remove it from the revolver, take off the back plate, replacing the empty cartridges with the new ones, then reassemble the revolver.
The cylinders and back plates are made from Certified 4150 grade steel/416 Stainless steel, insuring strength and durability. All models of our original series conversion cylinders are designed for use with either smokeless "Cowboy" ammunition or Black powder ammunition that should not exceed 850 FPS or 12,000 psi.
ALL Conversion cylinders must be used with STEEL FRAMED revolvers with the exception of the 1851/1860-22LR conversion kit!
The conversion cylinder gives the owner two revolvers in one!
Please check out our Newest addition, the Stainless 1851 Navy Engraved 38 Conversion Cylinder. For more information, CLICK HERE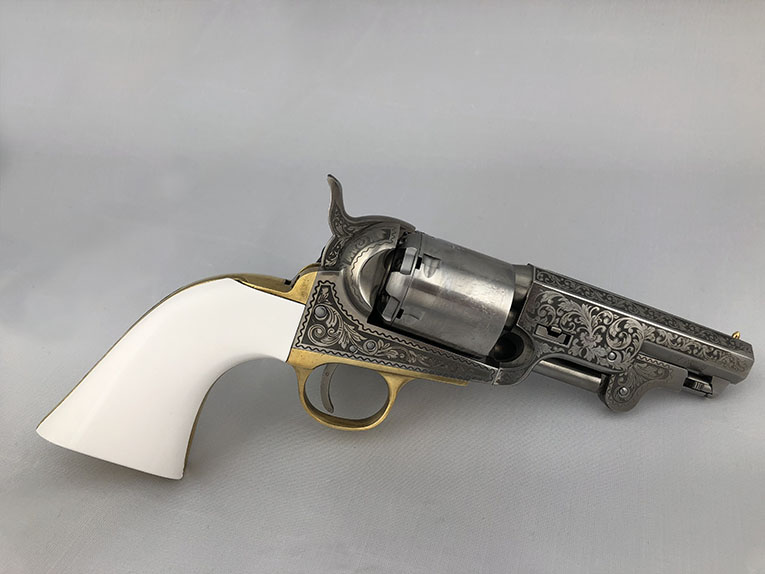 ---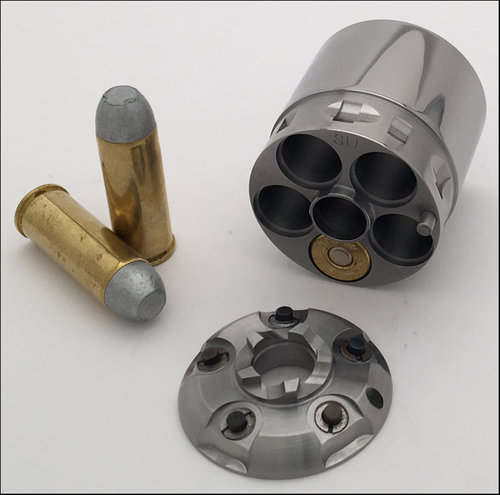 We offer Conversion Cylinders for many types of Revolvers:
---
Authentic Gated Conversion Kits
Our Authentically Styled Custom Gated Conversion Kits allow you to convert your revolver at home.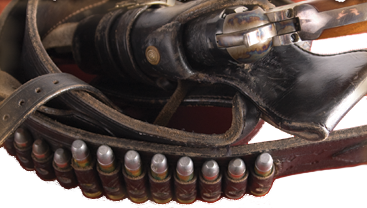 From the Wild West Movie – Will Smith
Conversions so authentic, they are used by Hollywood…
Do you have an interesting Gun Question for the venerable Gunsmith Kenny Howell?